Today's posting is something a little bit different. I've been thinking about doing something like this for quite some time and decided to put the gears into action. I emailed Patty and she was keen on participating, so a big thank you to her for this!
Patty is the owner and operator of Pure Magnolia, a Vancouver-based wedding gown designer whose dresses have been gaining a great deal of recognition the past few years for their creativity and also for their use of eco-friendly fabrics. We've worked together in the past on a shoot I put together in 2010 showcasing eco-conscious wedding vendors in the Lower Mainland, bumped into each other again the Grassroots Wedding Fair and are sharing a few clients this upcoming wedding season. I am a strong believer in personal networking in the wedding industry and since I am a fiercely loyal person with interests in the eco-consious bride, I have a number of vendors that I personally endorse. For more info on those folks, you can visit the vendors page on my portfolio site.
But now, onto the goodies!
I've put together a few questions for Patty to answer and here they are.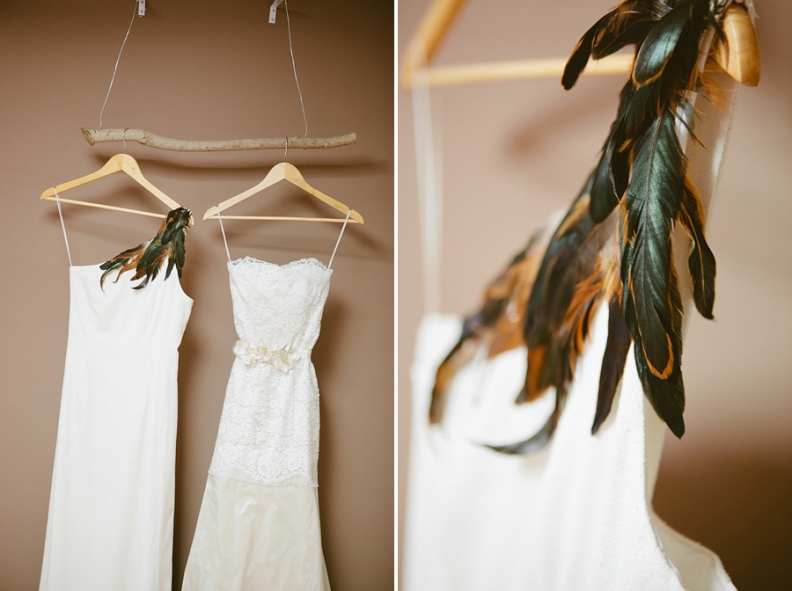 How did you decide to go into making eco-friendly wedding gowns?
I saw there was a huge need for affordable stylish dresses that were made well! I was getting married and I didn't want to spend over $1000 on a dress that was made from the cheapest poly satin in China. It just wasn't me. So I came up with the concept of making great dresses that Vancouver brides would want to wear and could afford!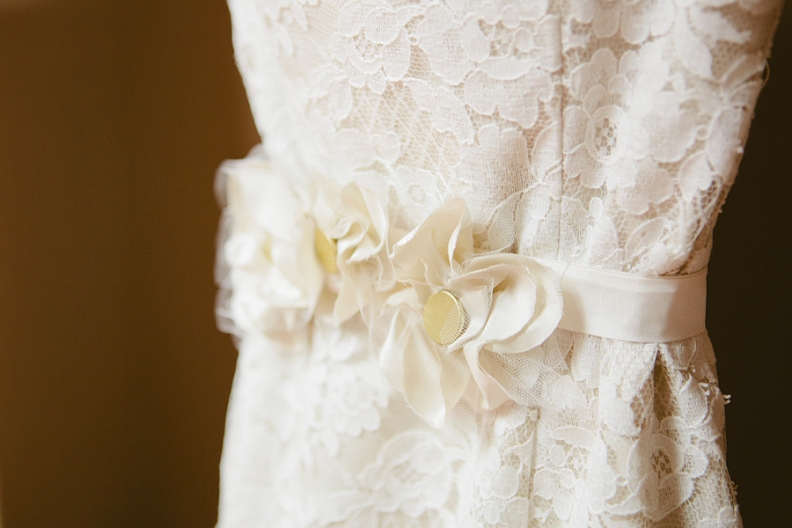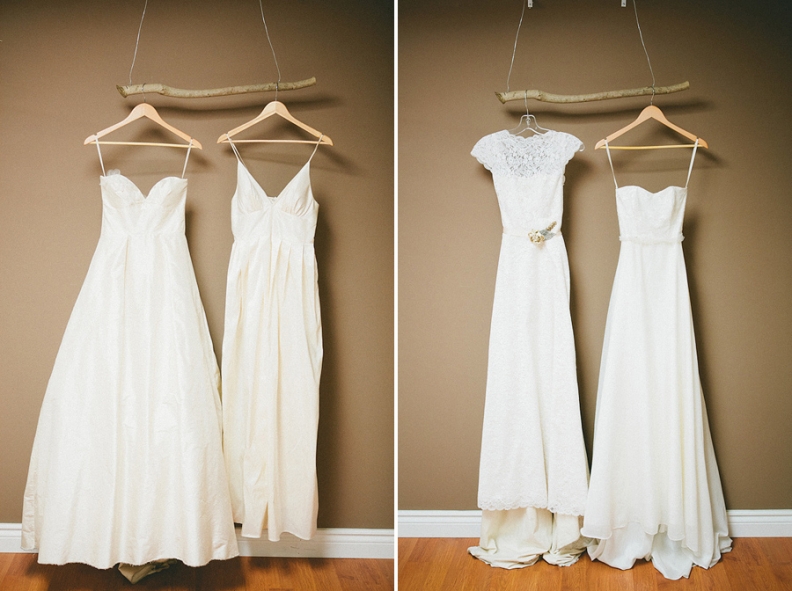 Describe your wedding gown style.
Well I have 3 distinct collections, Rustic nature is very modern and chic, often pushing the boundaries of what we think bridal can be. This is where I can experiment with new innovative fabrics, recycling techniques and findings. The garden collection is a very simple collection of elegant and easy to wear dresses, they have modern styles but classic fits and really appeal to the layed back Vancouver bride. Mod to Modern, and the Vintage collection are both Vintage inspired groups. The Vintage collection is more traditional, using lots of lace, classic fits (like the 50′s party dress) and fabrics. It is really about updating the styles from that romantic generation. Mod to Modern, is more about taking those classic styles and making them new and now. Taking the traditional hourglass silhouette of the 50′s and slimming it out, or extending it to make it current. You can see this in the Diamond back dress, or the madmen bridesmaid dress.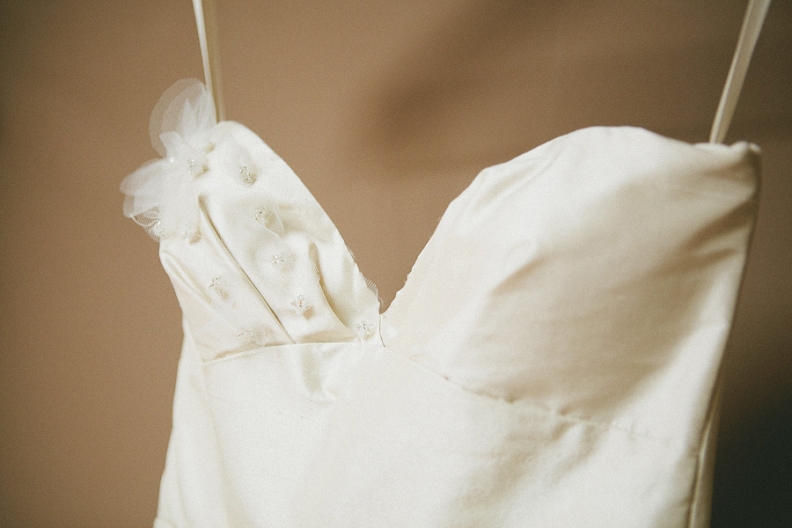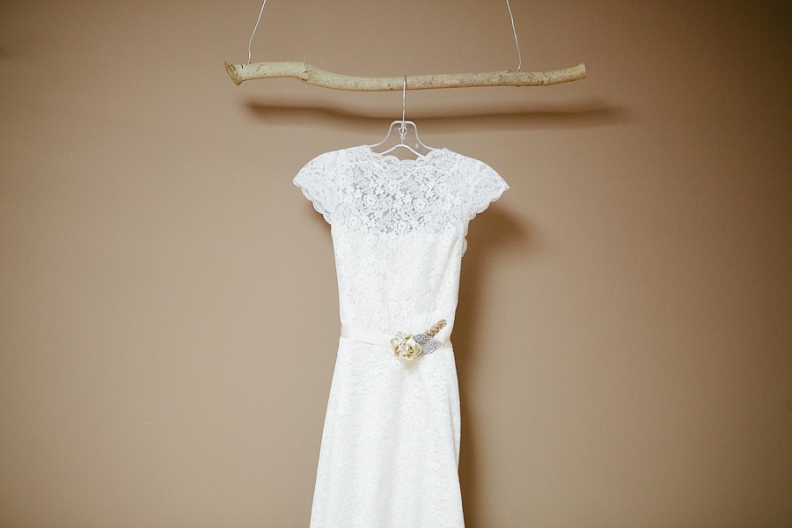 What sort of fabrics and materials do you use?
Every dress has an organic cotton lining. This makes them comfortable and easy to wear whether you are getting married on a beach in Mexico or in a lodge in Whistler. For the top layers we use all sorts of fabrics, Ethical Silks, Hemp, Organic cotton, Vintage lace, Cotton lace, Organza, chiffon. Everything is natural, and from ethical suppliers.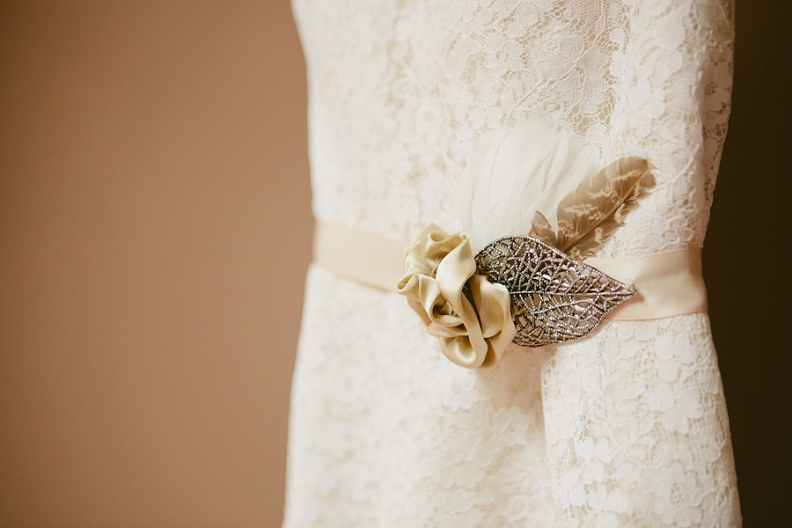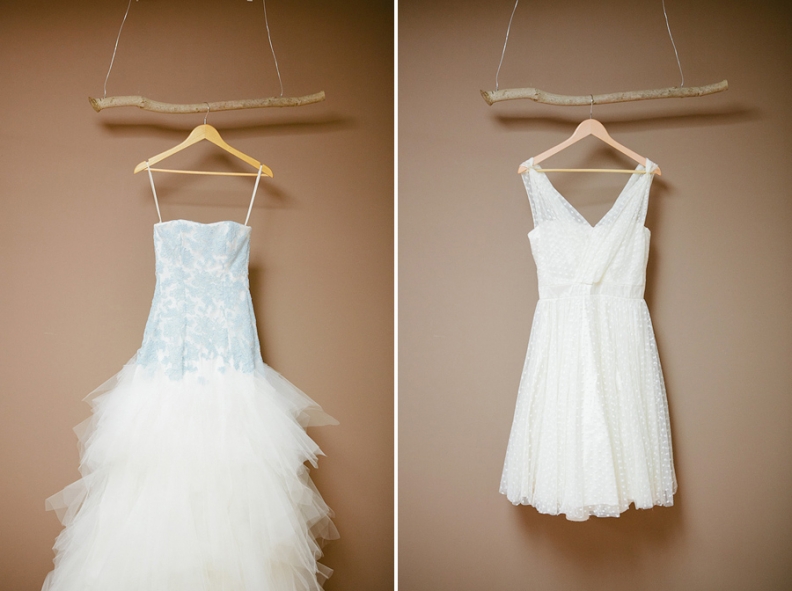 Where do you get your inspiration from?
Everywhere! I love just opening myself up to the world and working with what comes to me. A lot of my inspiration comes from the interesting fabrics that I find. Some fabrics are just made to look good in certain styles, and I love to find how they look best. I also get a lot of inspiration from my brides. They come in with lots of ideas and I love to see what their dream dress is because it might be something that another bride is looking for, or something that I haven't seen yet.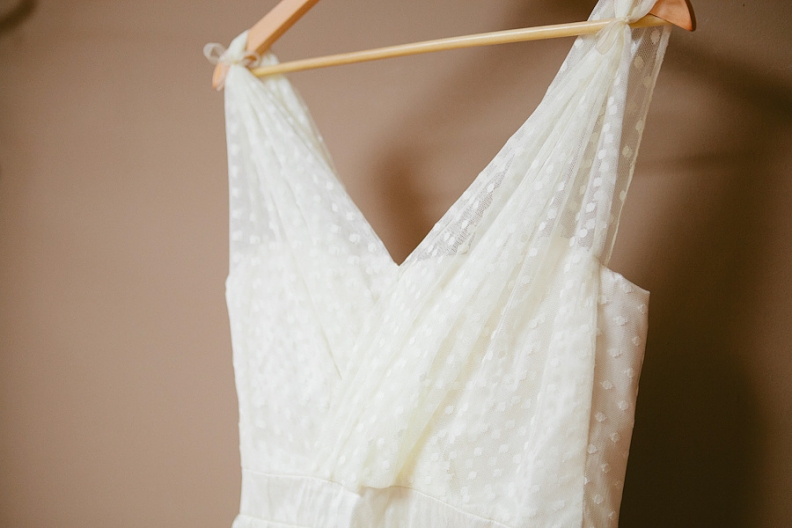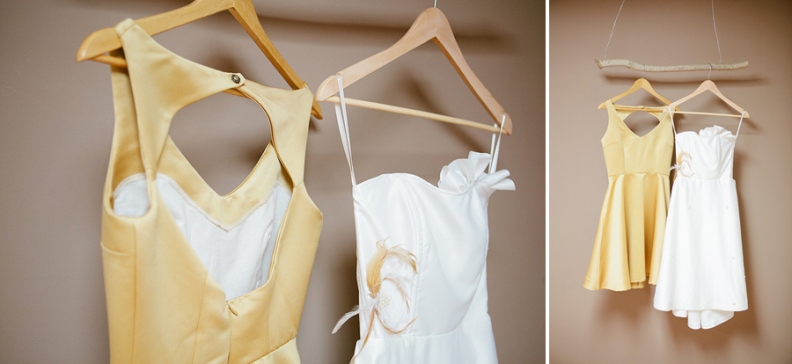 Other than choosing materials wisely for gowns, what other sorts of things does your business do to stay green?
Pure Magnolia is green from the ground up. Green fabrics are just the start. With Local production, eco marketing, and our recycling program that goes from beyond recycling our own fabrics to recycling fabrics from other manufacturers in Vancouver.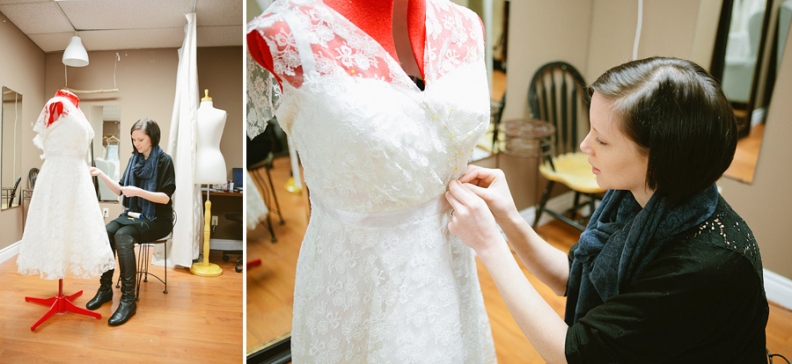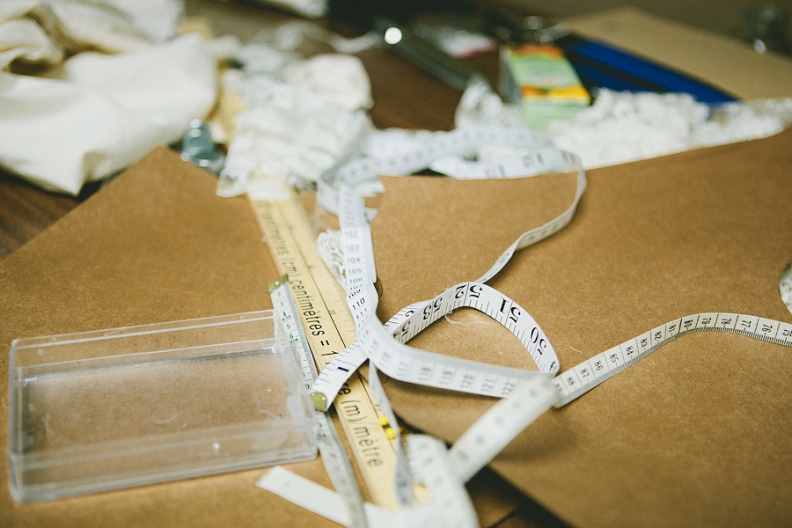 So far, what has been the biggest milestone/most exciting development for Pure Magnolia?
I think my biggest milestone so far was hiring an assistant. It was a great day when there were too many dresses and client for me to work with all on my own! Brides are going green, and going ethical.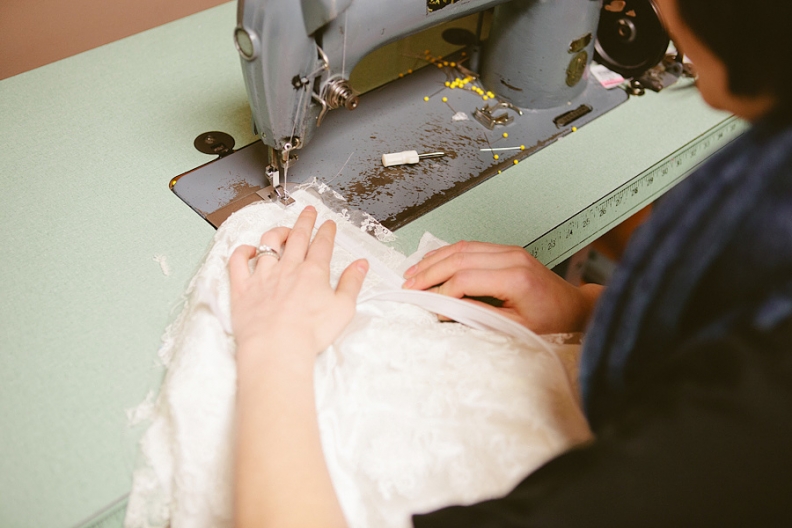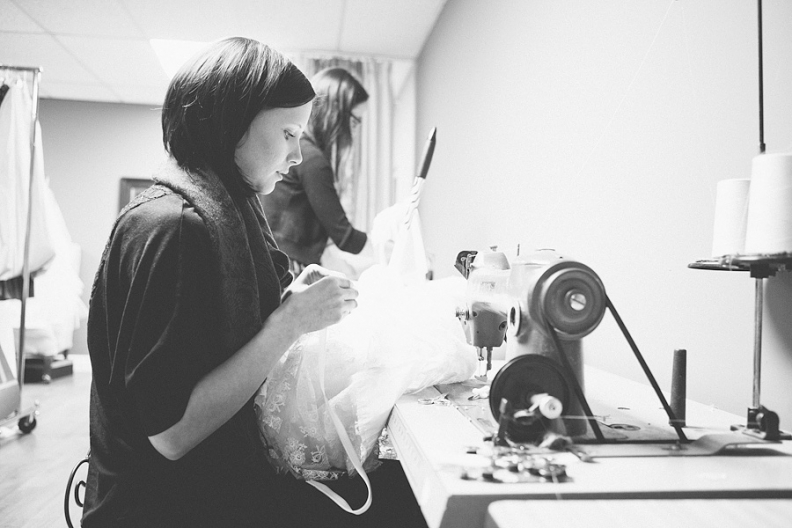 Where do you see Pure Magnolia going in the next 5 years?
Pure Magnolia is definitely growing. In the next 5 years we will definitely be in a new studio, hopefully something still in North Vancouver, but big enough so that I can help more independent designers with a place to work on their own sustainable lines (another side project of mine). Hopefully we will be sending our dresses to boutiques Canada wide so that more Canadians can buy sustainable!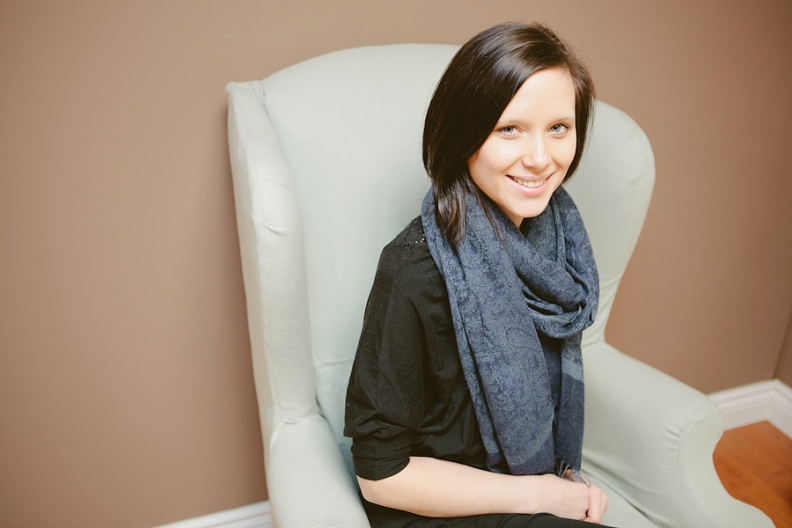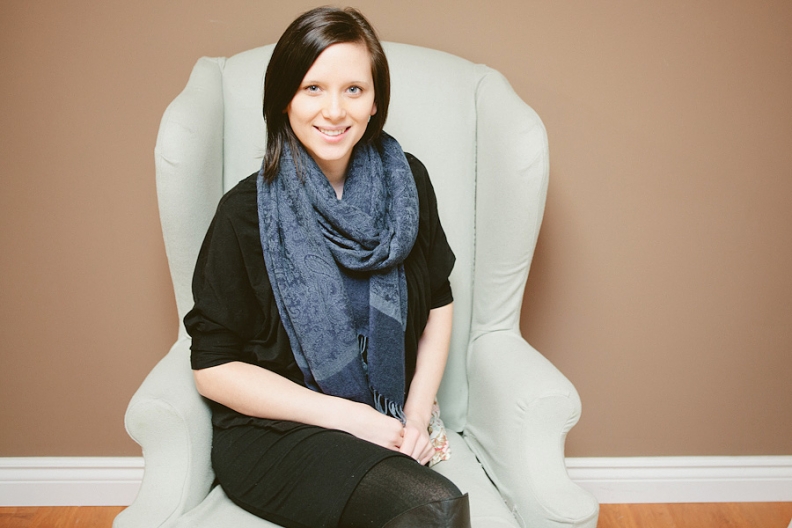 Thanks Patty for having me in your studio and also for taking the time to answer my questions. For any brides out there that still need a wedding gown for 2012 or are starting to think about their 2013 event, Patty still has room! Be sure to contact her for more information or any questions you may have.
Happy wedding gown hunting!